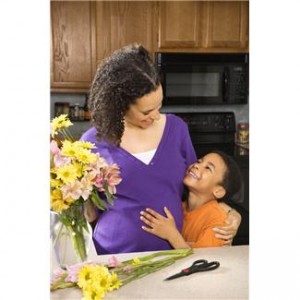 There is no guilt quite like the guilt of a parent. We feel so uniquely responsible for the care of our children. Every lapse in our parenting weighs on us.
Throughout life there are always reasons to feel guilty: the call we forgot to return or the birthday card we forgot to send, or the time we snapped at our partner for no good reason. But when we feel we have failed with our child, this guilt weighs even heavier on our minds.
Guilt is an emotion with a conscience — it helps us try to do our best, and it reminds us of what is important to us. But too much guilt can rob us of enjoyment. And as a parent, there is so much to feel guilty about! If we dote on our child, there's the house, friends, partner or even job to feel guilty about, and if we try to meet our other obligations, it is easy to feel that you have failed as a parent. It's a Catch-22!
I wonder sometimes if our parents felt as guilty as we do, or if it is unique to our generation to expect so much from ourselves. And guilt in itself is purposeless. It doesn't help anyone, but only makes it more difficult to do our best.
When you are feeling guilty, it is important to look at this feeling from some emotional distance, seeing it objectively instead of being its victim. Decide whether your sense of guilt is justified. Sometimes sharing your feelings with a fellow parent can help you sort out what is legitimate and what is perfectionism.
When you feel that you have truly let someone down, it is important to do what you can to make it right. Apologize to the friend you neglected, or the partner or child you yelled at. Try to learn from your guilt to change your priorities and do things differently. Then let the guilt go.
When the guilt is baseless, or unavoidable, like when you feel guilty for a feeling you have, or because you cannot do more than you are capable of, then you need to practice using your "interior parent" to counter those feelings.
If you had a beloved friend who told you she felt terrible because the baby cried while she was on a much-needed outing with her partner, what would you tell her? Probably you would reassure her that she is a wonderful mother, and that she must nurture herself and her relationship in order to be the best mother she can be. You would tell her she has nothing to feel guilty about, and you would also empathize with her pain. This is the role you must also play with yourself.
Listen to your own thoughts, and when they are self-defeating or judgmental, respond to yourself the way you would to a loved one — being a good parent to yourself is part of being a good, loving and joyful parent to your children.