Psychotherapy Services Offered: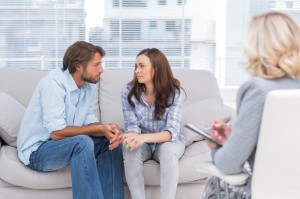 Psychotherapy for Individuals and Couples
Consultation
Parent Coaching
Confidential and secure video therapy for clients living in California
I do not participate in any health insurance plans as an in-network provider, but I am happy to help you obtain reimbursement from your PPO insurance plan for out of network services.
My Approach to Helping
My therapeutic approach is client-centered and eclectic, which means that I work differently with each individual. I help individuals identify what gets in the way of living their lives more authentically and joyfully.
With couples, my focus is on improving each partner's ability to access and express their deeper, more vulnerable feelings that can help couples feel closer and more willing to be generous with each other.
My work is attachment-based, emphasizing attunement to each client's needs and an appreciation of his or her unique strengths and challenges. I utilize mindfulness and cognitive-behavioral interventions to improve coping skills, enhance positive self-talk, and promote awareness of self-defeating patterns of thinking and behavior. I am trained in Cognitive Behavioral Therapy for Insomnia (CBT-I), which I encorporate into my work with clients who have sleep difficulties.
Modalities that inform my work are Narrative Therapy, Bowen Family Systems Theory, Emotionally Focused Couples Therapy, Gottman relationship therapy, Gestalt and Existential Therapy.