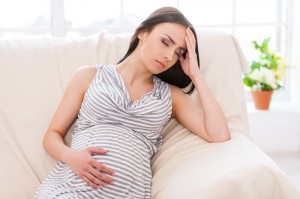 For individuals who have struggled with depression, the decision of whether to try, or later to stay on antidepressant medication is often a difficult one. Some people swear they will never try an antidepressant, until or unless their depression becomes so debilitating that there seems to be no other option. For others, the promise of relief is so attractive that they jump into the decision to take antidepressants, but then they struggle with the question of whether the medication is a lifelong sentence.
To Take Antidepressants or Not to Take Antidepressants
There are no easy answers to this question (as is true for most important ones!). Studies show that individuals suffering from moderate to severe depression have better odds of recovery with a combination of therapy and antidepressants. However, for some people, changes in diet, additional exercise, and better strategies for coping with stress can work just as well. For debilitating depression, medication can often help to lift a person up enough to be able to meaningfully participate in therapy. But depression generally happens for a reason, and often changes in thinking patterns, relationships or career are necessary for a person to have more happiness and fulfillment in their life. Medication alone may not make these changes happen. Does relying on antidepressants to make life more bearable reduce the motivation to make needed life changes that will improve the quality of one's life? The answer to that question may be different for every individual, and is something that can be explored in therapy.
Side Effects
Some individuals find great relief on antidepressants, and don't have any bothersome side effects. But others experience weight gain, sexual side effects or other unwanted secondary effects from these drugs. Sometimes, switching medication can resolve these issues, but in some cases the antidepressants that work for the individual are the same ones that cause other problems. That is a common reason why some people consider going off medication and try to manage their depression in other ways.
Never Go Off Antidepressants Without Consulting Your Doctor
A reminder here is important; never go off antidepressant medication suddenly, or without the supervision of the prescribing doctor. Some of these drugs require an extended period of weaning to avoid serious withdrawal symptoms. And an important factor to consider is the possibility that if you wean off your antidepressant medication, the same medication may not work for you as well in the future. That is one factor that you need to weigh with your health provider when making this decision.
Issues Raised by Weaning Off Antidepressants
Individuals that decide in consultation with their doctor to wean off antidepressants face a whole other set of challenges. The fear of a relapse of depression can be the most difficult part. Coping with the symptoms of withdrawal can be challenging, and often brings up these fears. Also, people who go off antidepressant medication may find themselves more vulnerable to feelings of sadness, irritation, anger and stress than they are used to. Learning coping strategies for these emotions is very important. A really bad day can create a lot of anxiety that the depression may be returning, even if the emotions involved are normal and healthy. Therapy can be an helpful place for reality-testing in terms of what is healthy and what is a signal that depression may be returning.
The thoughts and feelings around the decision to go on or off of antidepressant medication can be confusing. Therapy and consultation with your medical provider to sort through the questions and concerns raised by antidepressants is a good place to start.